Butterfly Valve Types Wafer, Lug, Double Offset and Triple Offset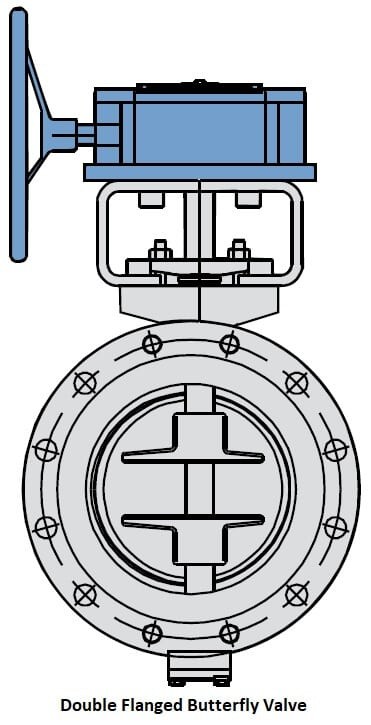 Butterfly Valve Types – Wafer, Lug, Double Offset and Triple Offset Types
A Butterfly valve is a quarter-turn rotary motion valve, that is used to stop, regulate, and start the flow. Butterfly valves are a quick open type. A 90° rotation of the handle can completely close or open the valve. Normally, they are used in systems where positive shut-off is not required.
Large Butterfly valves are usually equipped with gearbox type actuator, where the handwheel is connected to the stem via a gearbox. This will reduce the force but at the same time reduce the speed of the operation. This type of valve should be installed in the open position. If the valve is closed during installation, the rubber seat will wedge against the valve disc and make it difficult to open.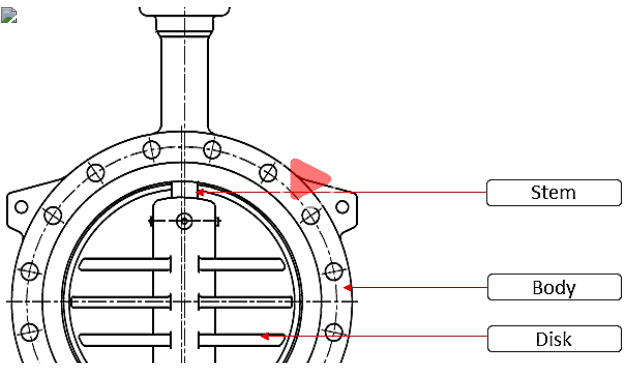 Types of Butterfly Valves
Based on the type of ends of the body butterfly valves are available in following types.
Both Flanged Ends

Wafer Type Ends

Lug Type Ends

Butt Welded Types Ends

Butterfly Valve Applications

A Butterfly valve is used in many different fluid services and they perform well in slurry applications also. They can be used in liquids, steam, cryogenics, cooling water, air, gasses, firefighting & Vacuum services.

Butterfly Valve is used in all type of industries application even in High-pressure and temperature services.

Butterfly Valve Advantages

Butterfly Valve is suitable for large valve applications due to Compact, lightweight design that requires considerably less space, as compared to other valves

Due to a quick operation, it needs less time to open or close

The maintenance costs are usually low compared to other valve types

A pressure drop across a butterfly valve is small

Valve with Non-metallic seating can be used in chemical or corrosive media.

Butterfly Valve Disadvantages

Throttling is limited to low differential pressure services and that too with a 30- to 80-degree disc opening.

There is a chance for cavitation and choke as the disk is always in the flow Turbulence flow can affect the disc movement.
Please feel free to give your inquiry in the form below.
We will reply you in 24 hours.